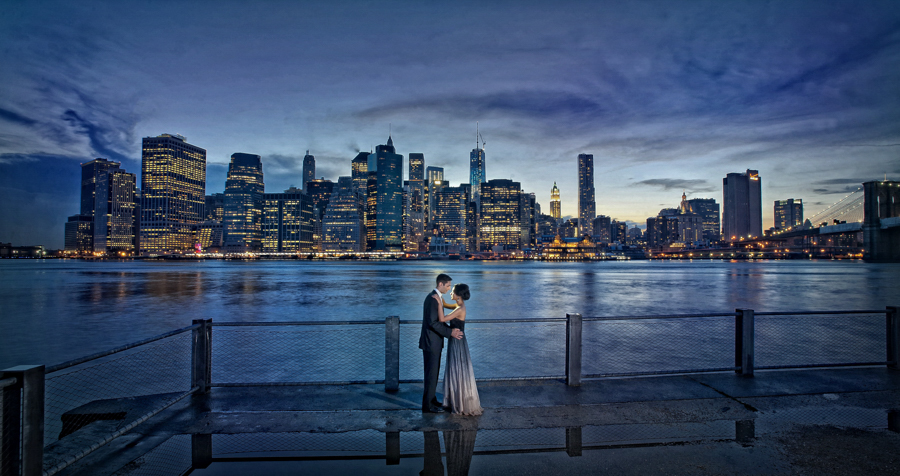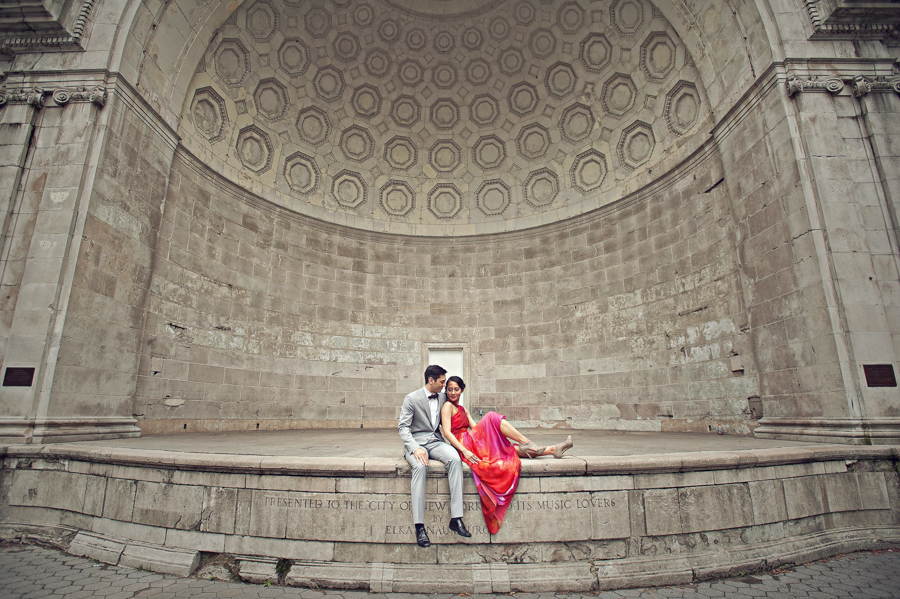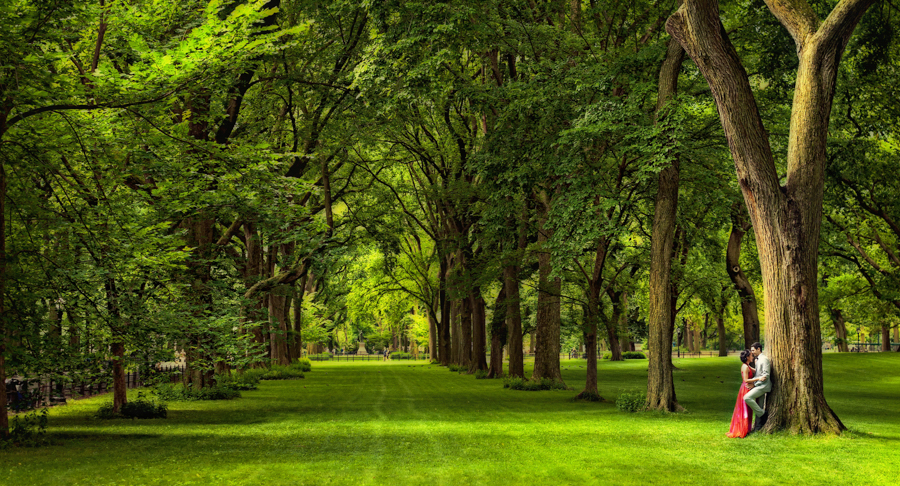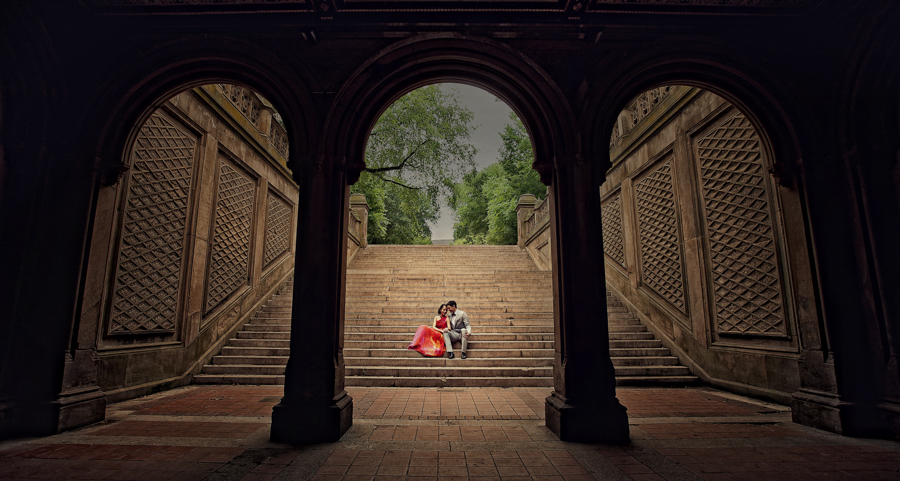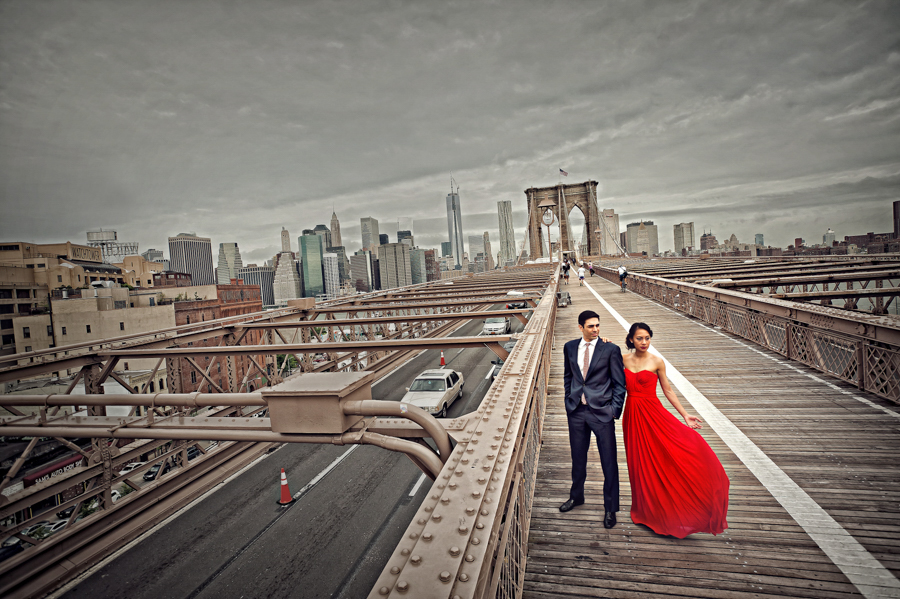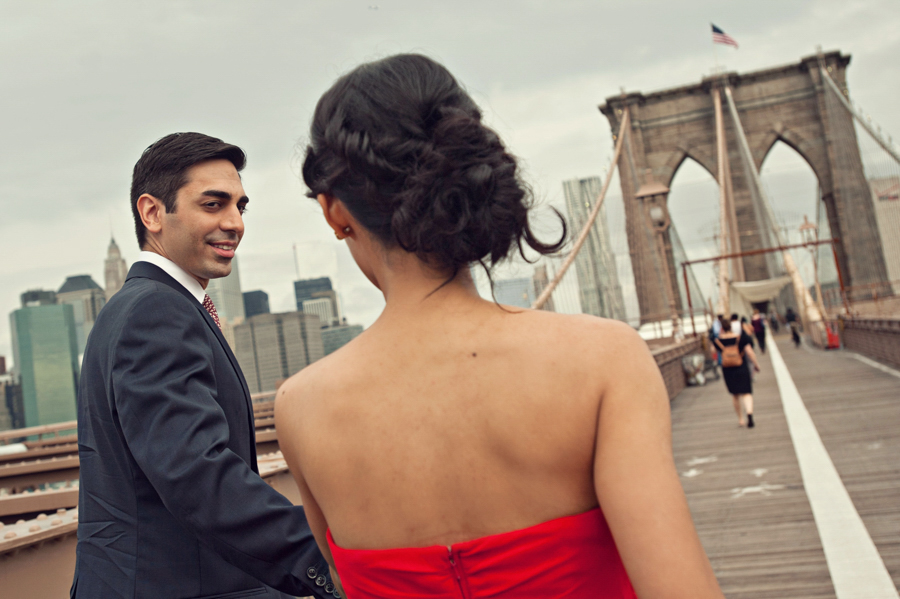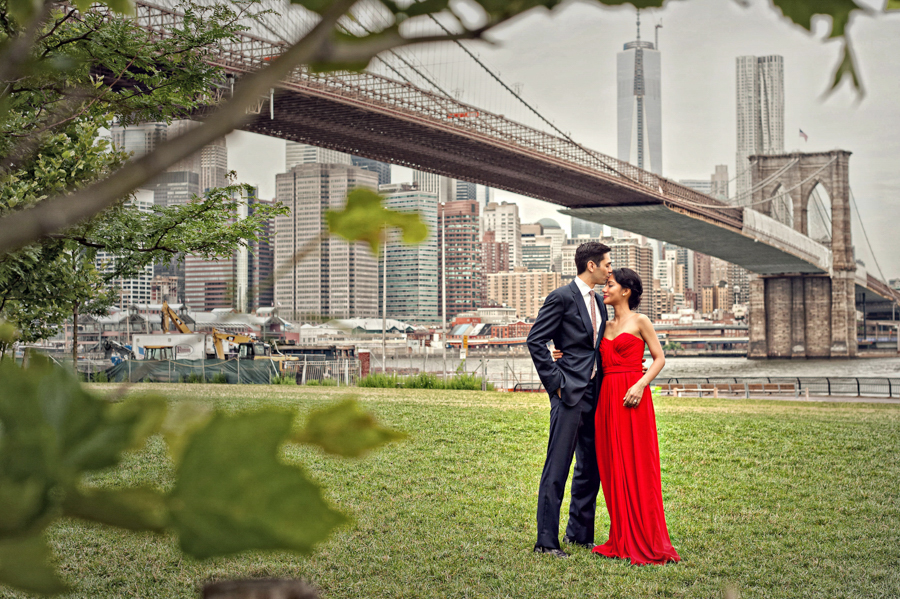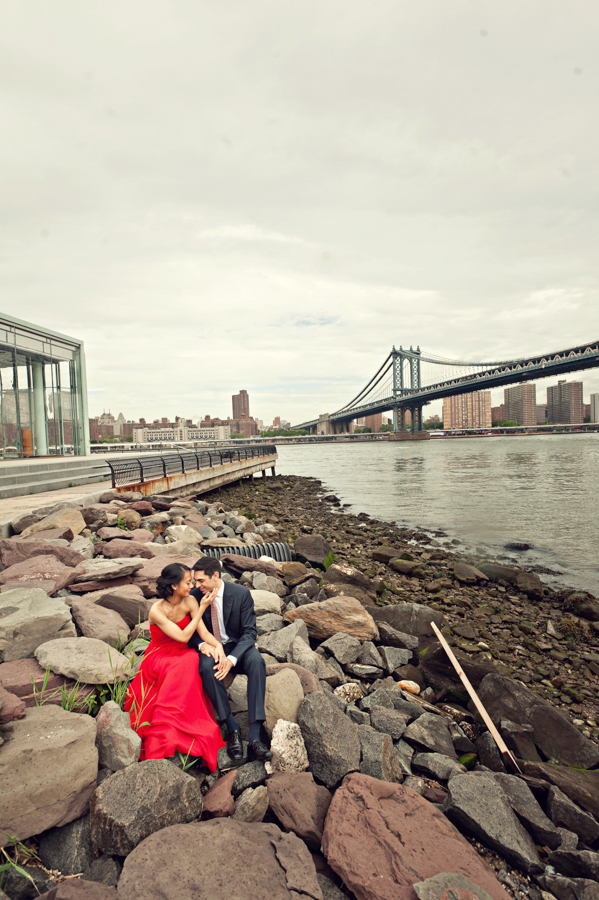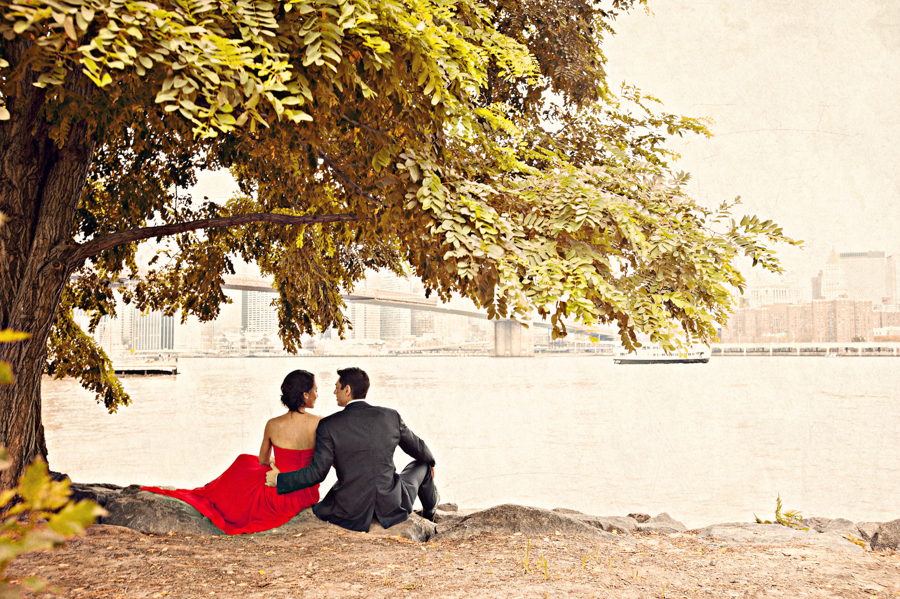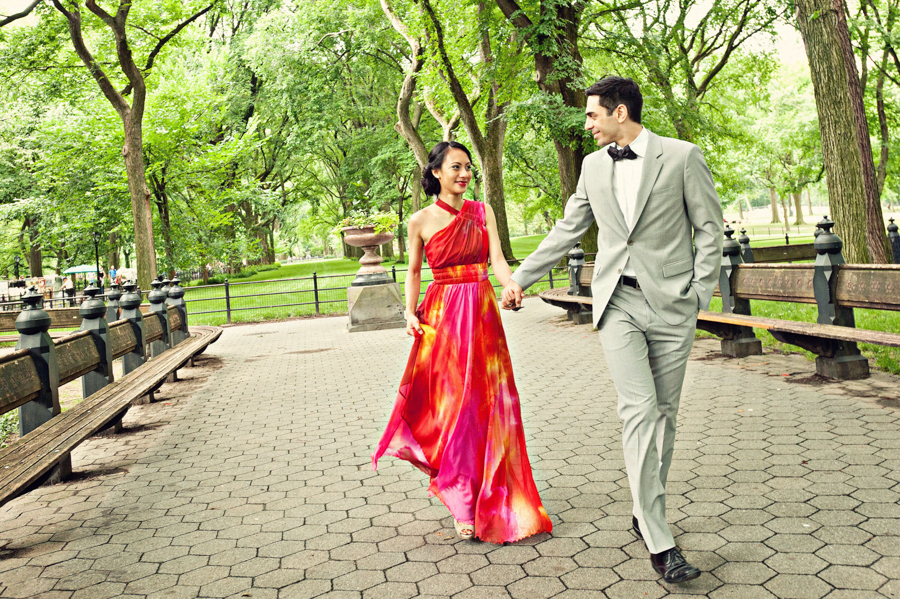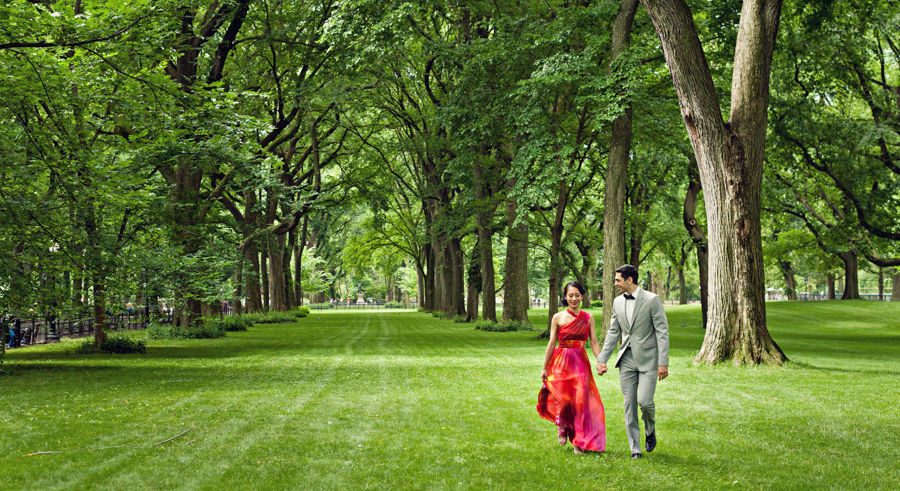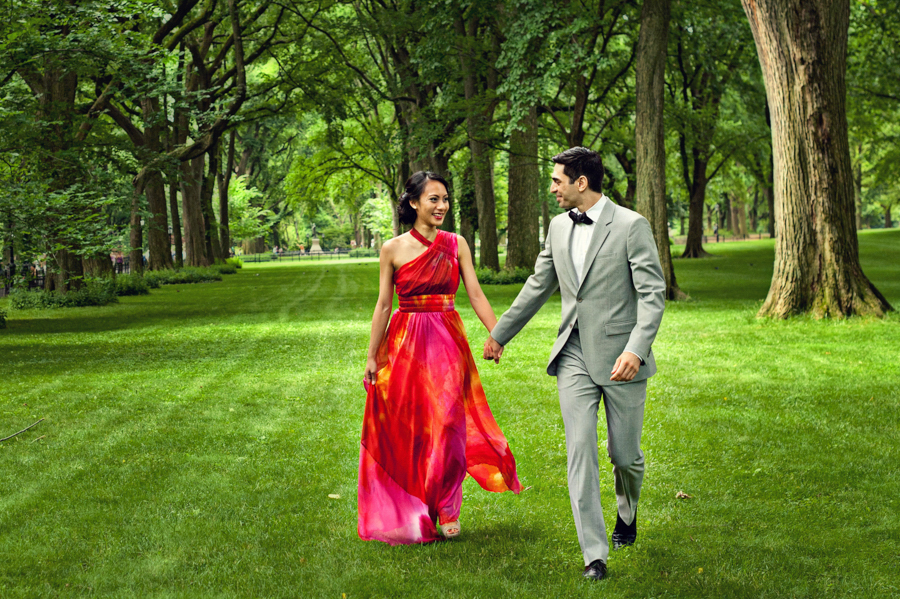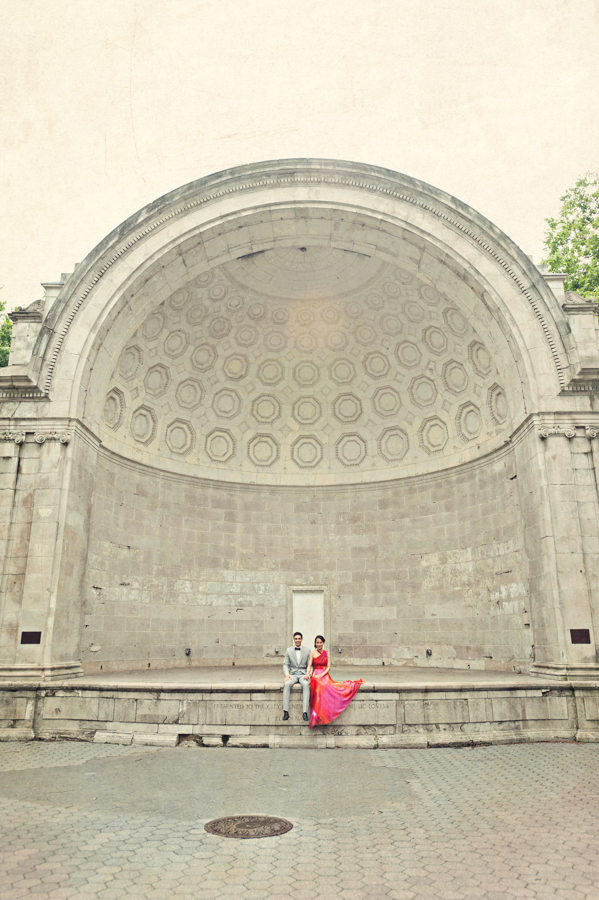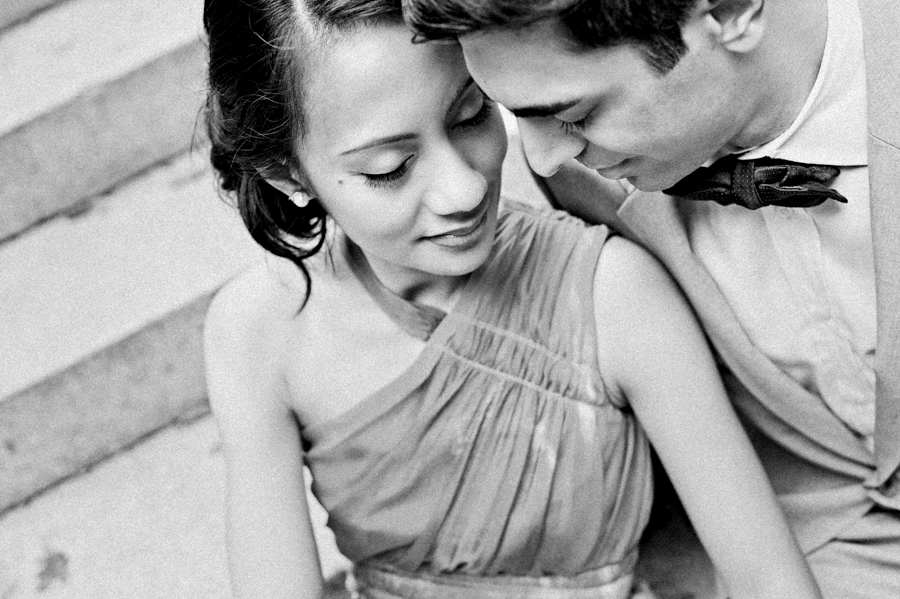 It was amazing to see love at work as I spent the day in the company of Ruth and Tim. Celebrating their engagement, these two looked simply stunning. You could really tell that they had a great connection and they had no problem showing it off! Walking around Central Park and the Amphitheatre found there, spending some time in the city, and finishing their day off at the Brooklyn Bridge, there was nothing more magical than capturing the smiles that these two exchanged together. It was a perfect display of romance – and it was beautiful!
ABOUT RUTH & TIM
Before I start in about how wonderful their day was (because it was!), I first wanted to start out telling you a little about these two. Ruth and Tim have been together for over 5 years. Meeting at a Bob Sinclar concert on the 29th of February, it made for an interesting beginning – Especially since they could only celebrate their actual anniversary every 4 years due to meeting on a leap year!
Treasuring their time together as they stay fit, travel, enjoy trying new restaurants, and keep each other on their toes, it was a beautiful relationship; even if they both had fears about having one! But how did these two end up engaged? Well, Tim actually proposed twice. Once was a payback for an April Fool's joke so he proposed with a tiny ring right when Ruth had gotten out of the shower. The second was definitely memorable for the both of them though. Going to France on a trip, he proposed right after they connected padlocks to a bridge. By all means, this was romantic and it started them down a journey that they both would never forget!
ENGAGEMENT SESSION
Ruth and Tim not only looked great because of the love they shared and the wonderful time they had. Especially, they looked incredible due to the many outfits they decided to wear that day. Each one made them stand out and worked nicely with the different areas. Starting off the day wearing a red dress and a dark colored suit as they posed on and around the Brooklyn Bridge, I thought it was nice how Tim wore a tie that matched Ruth's dress indeed.
With the neutral tones of the city and bridge around them, these two really stood out and looked gorgeous! As they made their way to Central Park, Ruth changed into another red sunkissed dress that looked almost tie-dyed in a way. With flowing material that made for some exquisite shots, she looked amazing next to Tim who wore a silvery grey suit and tie that once again matched Ruth's dress. In other words, as they posed in the park and the Amphitheatre, they definitely took my breath away!
As Ruth and Tim left Central Park and decided to walk around the city, another dress was brought into the mix. Wearing a yellow dress that brought life to the scene, Ruth seemed to be filled with a warm happiness. Tim had ditched the tie but kept his grey suit. Having a great time and posing for some playful shots, these two were wonderful. Going back to the area of the Brooklyn Bridge though, Ruth and Tim ended the day in unique grey toned gown and black suit.
CONGRATULATIONS!
Obviously, this is where their romance truly took flight. With the colors of sunset filling the sky and the cityscape behind them, there was no denying how great these two looked. For this reason, with a day filled with love and amazing locations to work with, I was in awe of the pictures I was able to capture of these two. This couple were an awesome couple and I was honored to spend the day celebrating the wonderful occasion of their engagement! Congratulations you two! May you have many more years of love!
Houston Texas Engagement Photographer
We are a Wedding Photography, Videography, Live Stream and Photo Booth Company that specializes in capturing your special day.
Contact us by email at hello@convenantpictures.com.
---
Reviews:
Yelp Reviews: Click here for YELP REVIEW
WeddingWire Reviews: Click here for WeddingWire REVIEW
Google Reviews: Click here for Google REVIEW